Bạn cần cài đặt game
Rivals of Aether
để sử dụng phần mở rộng này. Click vào ảnh để xem chi tiết game :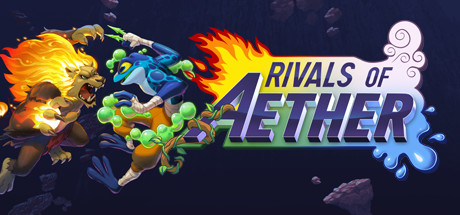 Play as Ori from Ori and the Blind Forest with this DLC character for Rivals of Aether. Ori and Sein team up to take on the best of Aether. The DLC comes with one fighter and one stage.
Chi tiết sản phẩm

Overview
Ori from
Ori and the Blind Forest
joins the
Rivals of Aether
roster! In a collaboration between Dan Fornace LLC, Microsoft Studios, and Moon Studios, Ori has been recreated in beautiful pixel art to compete against the other Rivals. The Ori Rival DLC comes with the tag team fighters Ori and Sein as well as The Spirit Tree stage.
Rival

Ori and Sein bring their abilities learned throughout Ori and the Blind Forest and put them to the test in Rivals of Aether. While Ori works to Bash, Stomp and Glide his way to victory, Sein can use the Spirit Flame or the Charged Flame to put enemies between a rock and a hard place.
SPIRIT FLAME – Sein follows Ori around the battlefield. Ori can tap Neutral Special to have Sein quickly fire a Spirit Flame from wherever Sein is. Ori can hold Neutral Special to have Sein use the Charged Flame.

BASH – Ori can use Down Special to Bash nearly anything in Rivals of Aether – from characters to projectiles to rocks and plants. Ori can also move around the stage by bashing the Light Grenade that is thrown by using Forward Special.

TAG TEAM – When Ori and Sein are close enough, Ori can use Strong Attacks to initiate tag team combos. These Strong Attacks have more powerful properties as Sein assists Ori for a more devastating blow.
Stage

The new Spirit Tree stage comes with both a casual Aether version and competitive Basic version. On the Aether version, players will have to look out for Kuro as she dives toward the screen, striking those who have not taken cover under the platforms. Gumo, a fan favorite from Ori and the Blind Forest, also makes an appearance on the Aether version of the stage as he moves a platform around. Competitive players can play on the Basic version for a fair fight while enjoying some great music inspired by Ori and the Blind Forest.
Cấu hình yêu cầu

Minimum:

OS: Microsoft® Windows® Vista / 7 / 8

Processor: 1.2GHz processor

Memory: 512 MB RAM

Graphics: DirectX Compatible graphics card with at least 32MB of video memory

DirectX: Version 9.0c

Storage: 200 MB available space
Recommended:
OS: Microsoft® Windows® Vista / 7 / 8

Processor: 1.4GHz processor or faster

Memory: 1 GB RAM

Graphics: DirectX Compatible graphics card with at least 32MB of video memory

DirectX: Version 9.0c

Storage: 200 MB available space
---
Đánh giá sản phẩm
Đánh giá trung bình
0/5
(0 nhận xét)
Chia sẻ ý kiến về sản phẩm

---